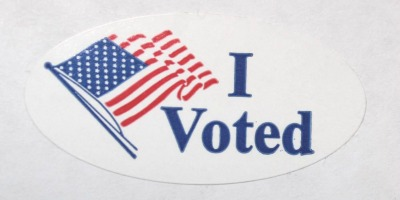 Measure J Has Passed, Now What?
Many of our constituents have been asking, that with the passage of Measure J, what happens next? Yesterday, the District released the following statement:
"Since 1978, the Monterey Peninsula Water Management District has been charged with managing the water resources of the Monterey Peninsula. Our mission has been to promote or provide for a long-term water supply and to protect our water resources for the benefit of the community and the environment. With the passage of Measure J at the polls, the District will continue to focus its efforts on securing a replacement water supply, protecting the environment, continued leadership in conservation, and ensuring regulatory compliance.  Our priority remains working to lift the Cease and Desist Order to enable the community to renew and thrive.
The district has remained neutral throughout the political process of Measure J. With the passage of Measure J, the voters have entrusted the District to now conduct a measured, orderly, and objective process to examine the public acquisition of the local water supply and distribution system.  To that end, the District will:"
On Wednesday November 7, 2018 at 4pm, representatives of the District board and staff will be available to answer questions about the steps the District will be taking to adhere to the timeline as laid out in the Measure, as well as, the process we will follow to meet the directives of the Measure. We invite the press and public to join us at the Water Management District's offices: 5 Harris Court, Building G, Monterey, CA 93940.
The District estimates that it will take four to six weeks to assemble our consulting team that bring together a top-notch set of experts to assess acquisition costs and the feasibility to purchase the local water system.
The District will begin a series of public listening sessions at various locations throughout the District to provide a forum for the public to express their views as to how "feasible" and "public necessity" are defined.  Our goal is to hold these public listening sessions during the first week or two of December.
As we proceed through this undertaking, we will keep the future of our community in mind as we maintain our steadfast commitment to protecting our environment and providing a long-term water supply for the Monterey Peninsula.
News reports covering the press conference can be found here:
https://www.kion546.com/news/measure-j-mpwmd-talks-what-happens-next/851188345
https://www.ksbw.com/article/monterey-peninsula-voters-pass-measure-j-now-what/24819887?fbclid=IwAR34zcIb1Inw3l91HkJ4U58FpnYbZjKyQ2F0dqJlisCpzAX8tyddb56pITc