Division 4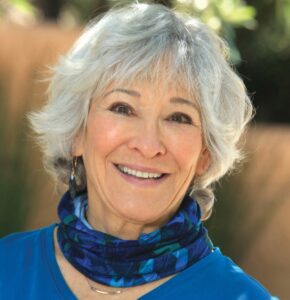 Director:  Karen Paull
Email: karenppaull@gmail.com
Committees:
Public Outreach Committee, Committee Member
Water Demand Committee, Alternate Committee Member
Legislative Advocacy Committee, Committee Chair Member
Water Supply Planning Committee, Committee Member
Monterey County Special Districts' Association, Representative
Association of California Water Agencies/Joint Powers Insurance Authority, Alternate Committee Member
Bio:
Karen Paull moved to Pacific Grove in 2018 after a career as an attorney in the Bay Area.
After earning a J.D. from the University of California's law school in San Francisco (Hastings College of Law) in 1991, she worked as a staff attorney for the U.S. Court of Appeals for the Ninth Circuit, in San Francisco, for six  years.
After two years in private practice, she returned to the public sector, this time for the State of California — the California Public Utilities Commission (CPUC).  She was soon called on to help protect consumers during extraordinary times. The Western Electricity Crisis –  caused by manipulation of the electricity markets – erupted in 2000, resulting in blackouts, and prompting the Governor to declare a state of emergency.  During the Electricity Crisis Karen served as a legal advisor to Commissioner Carl Wood.  Later, she was assigned to the State of California's legal team charged with recovering billions of dollars of excessive charges from energy companies.
Among other assignments, she defended CPUC decisions imposing penalties on telephone companies that had defrauded customers, and also led a team that developed a Consumer Bill of Rights for telephone customers.
Karen represented the CPUC's independent Office of Ratepayer Advocates (now Public Advocates Office) in many cases  involving electricity and gas service.  She became Chief Counsel of the Office of Ratepayer Advocates in 2010 and served in that role until her retirement at the end of 2014.  One of her most important responsibilities during that time was to make sure PG&E  was held accountable for its gas pipeline safety violations, which resulted in a disastrous pipeline explosion in San Bruno in 2010 that killed eight people, and a smaller explosion in Carmel not long after.
In addition to her work as an attorney, Karen is a trained mediator and volunteered as a community mediator in Oakland and Berkeley for many years.
In 2015, Karen began dividing her time between the Bay Area and the Monterey Peninsula, and settled permanently in Pacific Grove in 2018.  Monterey County Supervisor and MPWMD Director Mary Adams appointed Karen to a MPWMD advisory committee known as the Ordinance 152 Citizens' Oversight Panel, which provides input to the Board on the District's use of revenues it receives from water customers.
Karen grew up in the Bronx and attended Hunter College High School in Manhattan.  At the age of 19 she went to France, enrolled in the University of Paris, and earned undergraduate and graduate degrees in history/geography.  When she returned to the U.S. in 1979, she settled in the East Bay, and has lived near the California coast ever since.   Her Division 4 constituents include her husband, a daughter, son-in-law, and two grandchildren who were born on the Monterey Peninsula.