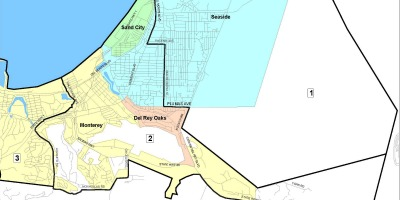 Say Hello to George Riley Our New Division 2 Director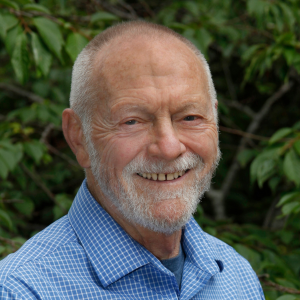 We want to introduce you to George Riley, our new Division 2 Director.
George Riley attended Allegheny College in Pennsylvania where he graduated with a Bachelor of Science Degree in Geology before embarking on a career in the United States Navy. Upon retiring from the Navy as a commissioned officer, George earned his Master's Degree from the Wharton School of Business in Philadelphia, PA.
George began his career in local government management before moving to California to continue his career. He retired from the County of San Mateo as the Director of Housing and Community Services and moved to Monterey.
From there, George began his second "career" as a community activist, founding Citizens for Public Water in 2005. In 2013, he co-founded Public Water Now and was a co-leader in 2014's Measure O campaign. He also lead the successful Measure J campaign which sought to direct the Monterey Peninsula Water Management District to complete a feasibility study on a public takeover of California American Water's Monterey System.
Riley was an intervenor with the California Public Utilities Commission from 2009-2018 and was also a member of the Monterey Peninsula Regional Water Authority's Technical Advisory Committee from 2013 through 2017.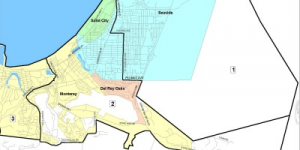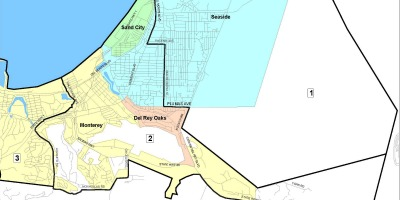 He serves on California State University, Monterey Bay's Osher Lifelong Learning Institute Program Committee and is on the Board of Directors for the League of Women Voters in Monterey County. Additionally, Riley volunteers for the Progressive Democrats for America, the Peace Coalition, the Green Party and Veterans for Peace.
An avid painter and writer, he shows his work at the Monterey Peninsula Art Foundation's Cannery Row location and has continually authored the Progressive View of State Propositions since 1988.
For more information on George or to contact him, click here