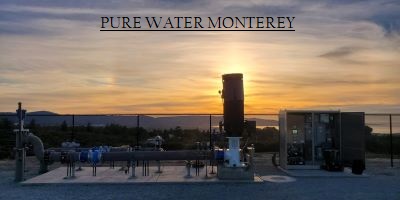 PWM Delivers 3500 AF of Water… And More!
MONTEREY, Calif. – On June 30, 2022 the Pure Water Monterey water supply project completed its first full fiscal year of deliveries to California American Water (Cal-Am) customers, satisfying its contractual commitment of 3,500 acre-feet to Cal-Am, as well as placing an additional 173 acre-feet into reserves.  The project, a joint effort between Monterey One Water and the Monterey Peninsula Water Management District began delivery of highly purified water in February 2020, but primarily into the District's reserves, and did not begin deliveries to Cal-Am until September of that year.  Fiscal year 2021-22 which ended on June 30th marks the first full year of deliveries under the contract with Cal-Am.
To read more, please click here.