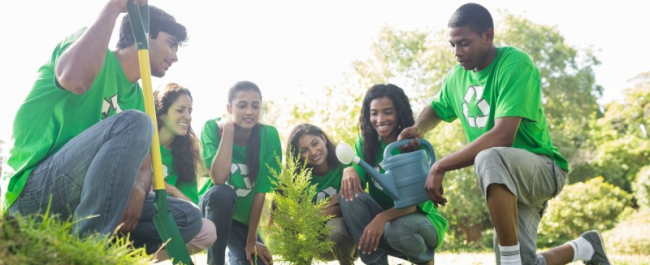 Demonstration Garden Ribbon Cutting and Planting Ceremony
Date/Time
Date(s) - 05/04/2019
10:00 am - 12:15 pm
Location
Martin Luther King School
Categories No Categories
The M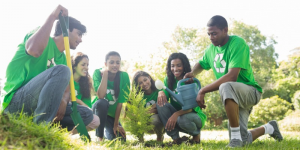 onterey Peninsula Water Management District (MPWMD) in partnership with the Monterey Peninsula Unified School District (MPUSD) will host a special ribbon cutting and planting event on May 4, 2019 from 10am to 12pm at the Martin Luther King Jr. Middle School in Seaside, CA. The event will celebrate the official debut of the school's new water-wise landscaping and demonstration garden.
"Our District's ongoing partnership with the MPUSD has seen some tremendous results," said Stephanie Kister-Campbell, MPWMD Conservation Analyst. The landscaping and demonstration garden at Martin Luther King Jr. Middle School is proof that public entities can work together to achieve significant results."
The goals for the project were two-fold and included a reduction in potable water use and a reduction in stormwater runoff. 13,424 sq. feet of turf and 8256 sq. feet of non-native juniper and ice plant were removed and by switching to water wise landscaping, including drought-tolerant plants, the project reduced the school's potable water use by 353,941 or 84%. Additionally, the 21,680 sq. foot garden prevents 6369 gallons of rainwater runoff from each inch of rain at the site.
The project was funded through a $60,000 Water Conservation Grant from the MPWMD and an additional grant through the State Water Control Board's Drought Response Outreach Program for Schools or DROPS program.
Ribbon Cutting and Planting Celebration
When: May 4, 2019 • 10am-12pm
Where: Martin Luther King School • 1713 Broadway Avenue, Seaside, CA 93955
Schedule:
10:00am:          Planting Activities with Return of the Natives
11:00am           Ribbon Cutting
11:30am:          Refreshments
Cost:       This event is free and open to the public.