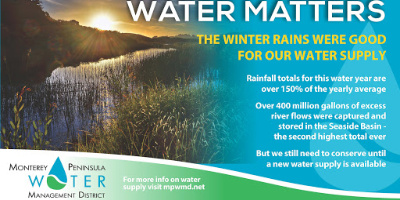 ASR Project Injects over 400 Million Gallons of Excess Winter Flows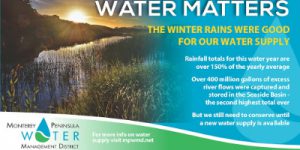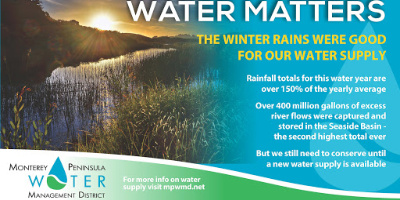 With this year's winter rains and the close of the rainy season the Water Management District is pleased to report that it has injected over 400 million gallons of excess Carmel River flows into the Seaside Basin. The injection into the Seaside Basin is part of the District's Aquifer Storage and Recovery Project and is an important part of the Monterey Peninsula Water Supply Project.
This year, our area received 147% of the long term average for rainfall allowing our basins to fill and put us in a good position for the next water year which begins in October.
Overall, ASR injected 1335 acre-feet of water!