Division 1
Director: Brenda Lewis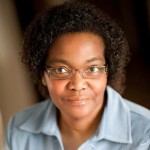 Email: lewis4water@gmail.com
Committees: Administrative Committee – Chair, Public Outreach, Water Demand – Alternate
Bio:
Brenda Lewis was elected to the Board of Directors in 2011 and again in 2013. She is a first-generation Californian, who relocated to San Diego County in 1976 as a United States Marine Corp spouse. She and her family were later attached to The Naval Postgraduate School from 1983 to 1985, and then returned to Seaside in 1993. She became a single mom in 1995, and finished raising her two sons on the Monterey Peninsula. They both earned multiple degrees, and later became a Los Angeles attorney and a commercial pilot.
Ms. Lewis is a professional educator, who taught in the Monterey Peninsula and Salinas City School Districts. She was employed at the McGraw-Hill Companies for several years, where she gained proficiency in educational assessment. Among her academic achievements are a B.A. In Business Management (National-Louis University); a State of California Professional Clear Teaching Credential (California State University Monterey Bay); and an M.A. in Educational Technology (Pepperdine University).
Brenda Lewis' long-term goal has always been to work with other board members to acquire grant funding and to advance local water projects. Her current Water District aims are the Pure Water Monterey Project, expanding the Aquifer Storage & Recovery Project, and greatly reducing leaks and non-revenue water waste.
An avid motorcyclist, she enjoys "hitting the twisties" along local hills and mountains. She is also dedicated to community engagement and volunteering.