<![if !vml]>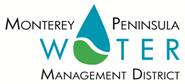 <![endif]>
<![if !vml]> <![endif]>
MPWMD Implements Annual Water Supply Charge
The Monterey Peninsula community has expressed a strong desire for construction and operation of new water supply in order to comply with state-ordered cutbacks. The proposed regional water supply solution includes a portfolio of three projects: a scalable desalination facility, a groundwater replenishment project, and completion of aquifer storage and recovery. The Monterey Peninsula Water Management District is involved in the latter two projects – GWR and ASR. To cover the cost of these projects and water supply development, the District proposed and passed an annual water supply charge using the Proposition 218 process.
Under Proposition 218 law, affected property owners were notified of the proposed fee and given 45 days to submit one protest for each property owned. A public hearing on the matter was held June 12 where the District Board heard from the public and closed the period for submitting protests against the fee. The meeting was continued to June 19 to allow counting of the large number of protests delivered during the hearing. The District received 10,343 eligible protests from a potential of 30,509 eligible properties. In total, 15,709 letters were received; however, that number included 3,252 ineligible protest letters and 2,114 duplicate protests. A majority protest to defeat the fee would have required 15,255 eligible protest letters. 
Before enacting the water supply charge, the Board of Directors met with various community groups to address concerns over the annual charge. As a result of those discussions, Board members agreed to add the following provisions to the rate ordinance:
<![if !supportLists]>· <![endif]>Sunset clause which states that the water supply charge shall go away if an identified District project is not underway within five years, or to the extent funding for a project has become a charge on the Cal Am bill, or if bonds are repaid.
<![if !supportLists]>· <![endif]>Strengthen the existing Ordinance language, which limited the funds to water supply projects, by being more specific:
<![if !supportLists]>o <![endif]>Limit the use of fee revenue to water supply projects such as aquifer storage and recover and groundwater replenishment,
<![if !supportLists]>o <![endif]>And that no more than 15 percent of funding applied to general overhead costs.
<![if !supportLists]>· <![endif]>Creation of a Citizen's Oversight Panel to review expenditure of funds received from the water supply charge.
<![if !supportLists]>· <![endif]>Prohibition of future modification of the ordinance without holding a Proposition 218 protest hearing. 
The annual water supply charge will be added to the property tax bill of those property owners subject to the charge, and will be collected by the Monterey County Assessor in two installments each fiscal year. Property owners may calculate their annual water supply charge using the rate table located under related documents. If you believe your rates have been miscalculated, please complete the appeal form on this page. Completed appeal forms may be emailed to the Administrative Services Manager at suresh@mpwmd.net or mailed to: PO Box 85, Monterey CA 93942. 
The full rate ordinance and additional information on the annual water supply charge can be found under the 'Related Documents' on this page. Additional background information can be found in the staff notes for past board meetings. Archived staff notes can be found here. Further requests for information should be directed to District staff at (831) 658-5600.
MPWMD Home Page | What's MPWMD ? | What's New ?